Paige Pine remembers everything she's read. Ever.
This Fractured Mage is the first book in The Librarian Chronicles, an Urban Fantasy series where modern day meets ancient myths. Delve into a story of sentient libraries, meddlesome ghosts, cheeky squirrel sprites, and unexpected romance.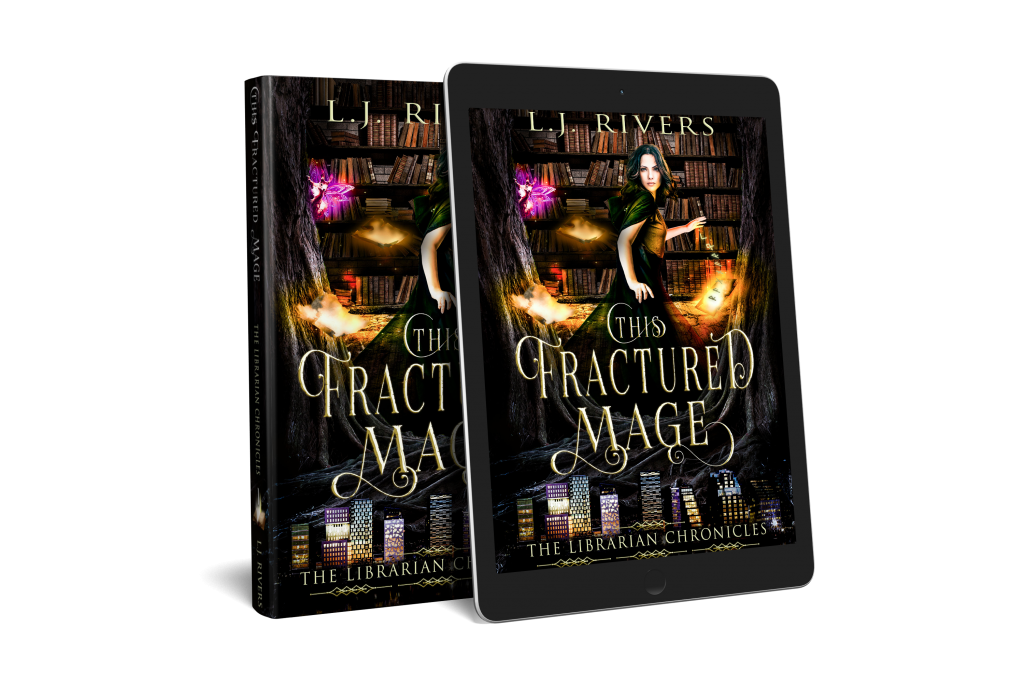 ---
Introducing a brand new universe from the creative minds of
L.J. Rivers and Embla Storm.
The Veiled World Chronicles is a slow-burn Urban Fantasy series full of magic, twisted intrigue, bittersweet coffee, and werecats with a bite. Join Camryn behind the veil.

If you dare.